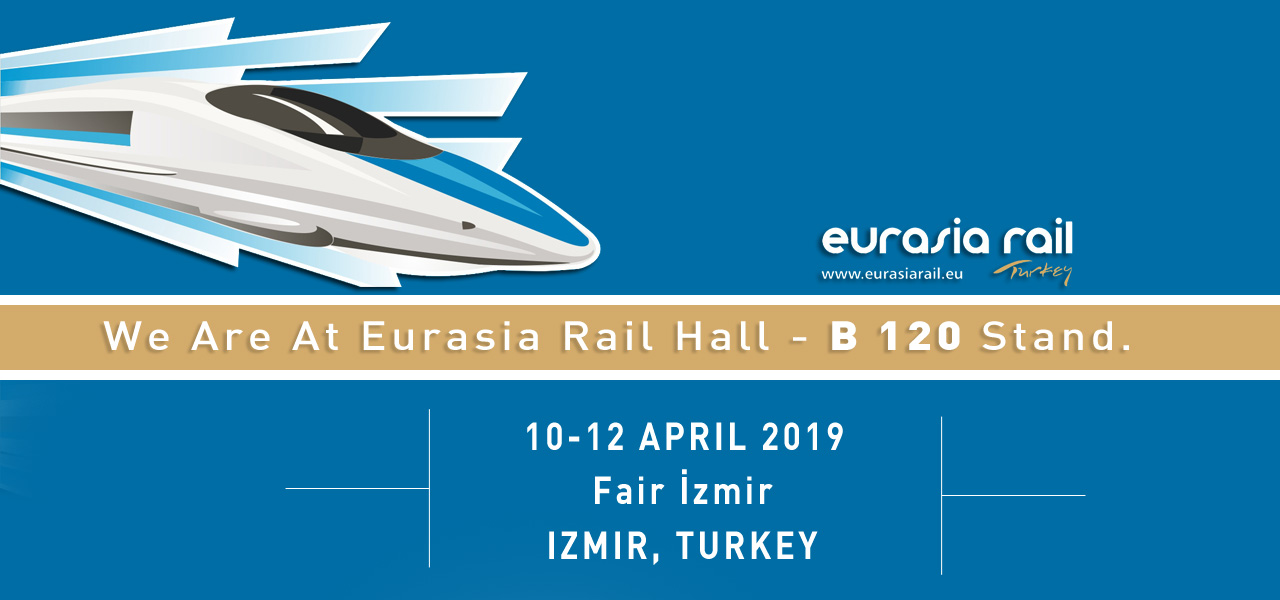 DeSA Representation / Consultancy / Engineering is at Eurasia 2019
DeSA Representation / Consultancy / Engineering company will be located at B-120 booth in EURASIA RAIL Exhibition in IZMİR which will be held on 10-12 APRIL 2019.

The companies that the products will be exhibited are ;
1. Secheron (www.secheron.com): Manufacturer of Electrical components such as High Speed Circuit Breakers, Contactors, Switches, Pantograph, Boden Lubrication and Master Controller
2. Arthur Flury (www.aflury.ch) : Neutral Section Isolators (NS), AC / DC Section Isolators (SI), Spring and various hangers , Insulator bar and connections , Conical and cable head connection sockets , Special connection clamps and all catenary materials Manufacturer,
3. R2P (www.r2p.com) : Manufacturer of systems such as CCTV, PCS, PIS / PAS
4. ComatReleco (www.comatreleco.com): Relay, Contactor, Time relays, Monitoring and measuring devices manufacturer,
5. API Capacitor (www.api-capacitors.com) : Capacitor manufacturer
6. TIBRAM (www.tibram-gruppe.ch) : Manufacturer of grounding contacts
7. TRASFECO (www.trasfeco.it) : Manufacturer of various types of transformers
8. SAB Bröckskes (www.sab-worldwide.com) : Manufacturer of special cables for rail vehicles.

As DeSA company, we are pleased to invite you to our booth in order to introduce our products at our stand with more detailed information and to exchange information about products and to discuss your requirements that you will be interested.